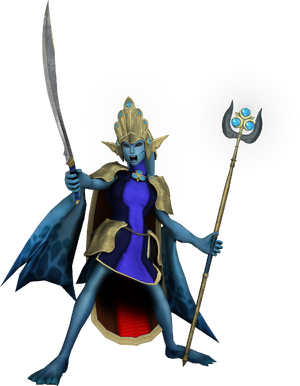 Domain Supremes
are the high-level elite light infantry of the
Zora Dominion
. They serve primarily in a supportive role as a command unit, but could hold their own in a fight as well.
Description
Edit
Veterans in the Dominion's army, Domain Supremes were both skilled warriors and commanders. A lone Domain Supreme could keep a unit functioning and morale high, while an entire legion of Supremes could dramatically improve the performance of an entire army.
Attributes
Edit
| Name | Description |
| --- | --- |
| Inspire | Improves troop morale |
| Nimble Footing | 25% increased chance to parry melee attacks |
| Exceptionally Trained | Responds to orders better, but takes longer to create |
| Aquatic | Can operate in water with no penalty |
Recruitment
Edit
Domain Supremes can be recruited from the Domain Army Wing.