Kado
[[|300px]]

Name

Kado

Titles

Royal Engineer

Race

Gender

Male

Family

None

Birth

Death

Weaponry

None

Music Themes
Kado is an intelligent Deku Scrub Underling in service of the Deku Princess.
Physical Characteristics
Edit
Kado is a bulbous Deku Scrub underling with a dark brown bark body, small white eyes, and a prominent tuft of leaves and grass that function as an equivalent to hair.
Personality
Edit
Kado is an accomplished engineer (by Deku Scrub standards). He is the designer of the Deku Catapult and also works in many other fields such as diplomacy, though he's not an expert at anything.
In 100 AG, following an attack by the Gohma and the Fallen Sage Sulkaris, the Great Deku Tree calls a meeting between the leaders of the people of the Kokiri Forest in an attempt to create an alliance to strike against the Gohma. Kado accompanies the Deku Princess to represent the Deku King at the meeting. When Kasuto mentions the name of Sulkaris, the Deku Princess and Kado readily accept to help the Kokiri defend the forest.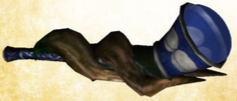 Ad blocker interference detected!
Wikia is a free-to-use site that makes money from advertising. We have a modified experience for viewers using ad blockers

Wikia is not accessible if you've made further modifications. Remove the custom ad blocker rule(s) and the page will load as expected.