Kholdstare

Name

Kholdstare

Titles

God of Malice and Pain

Race

Unknown

Gender

None

Family

Birth

Death

Weaponry

Music Themes
Kholdstare is a Druthulidi-like creature worshipped by the Anouki as their dark god of malice and pain, commonly associated with ice and numbing cold.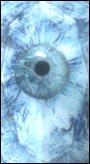 Kholdstare was born in Hyrule, long after its creation.
Post Creation
Edit
Kholdstare came to be appeased and feared by the Anouki. The Kholdstare Forsworn in particular have pledged their lives and souls to it. Fragments of its icy form are used to power the Anouki's Blizzardmonger war machines.
Ad blocker interference detected!
Wikia is a free-to-use site that makes money from advertising. We have a modified experience for viewers using ad blockers

Wikia is not accessible if you've made further modifications. Remove the custom ad blocker rule(s) and the page will load as expected.