Malladus

Name

Malladus

Titles

Emperor of the Ocean Blins

Race

Gender

Male

Family

Birth

Death

Weaponry

Unknown

Music Themes
 Emperor Malladus is the ruler of The Forsaken, an empire of Moblins based in the Great Sea.
For most of his life, Malladus was an unremarkable and oft-ridiculed Moblin pirate captain. However, around 141 AG, he suddenly and mysteriously takes control and unites the various Blin fleets under his command, assuming the title of Emperor, joining forces with the Moblins from continental Hyrule and launching land campaigns against the Islands of the Great Sea. It is rumored that Byrne, one of the few Lokomo survivors, is responsible for Malladus' sudden rise in power and sudden conquest campaign of the Great Sea.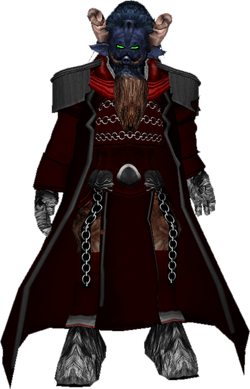 Preceded by:
Demise (as God of the Blins)
135 AG
Ocean Blin Warlords
Position:
Emperor of the Ocean Blins
Succeeded by:
Incumbent