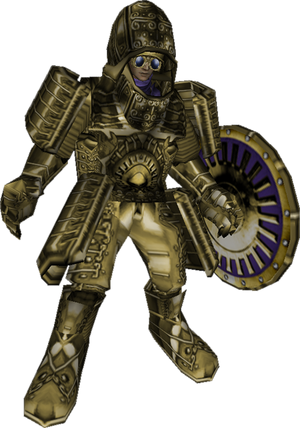 Steam Mechs
are a mechanized, power-armoured heavy infantry unit of the
Labrynna Regime
, used by
Lord Edgar
.
Applying hydraulic principles to good use, Labrynna has been able to construct durable suits of armor with no penalty on the wearer's mobility. While still clumsy to a degree, Mechs can move with speed, despite their size, and are largely protected from most melee attacks by their polished Bronze armor.
Attributes
Edit
| Name | Description |
| --- | --- |
| Heavy Armor | Resistant to all non-Armor Piercing attacks |
| Arm Shield | Resistant to arrow fire |
| Imposing | Damages morale of all non-cavalry units |
Ad blocker interference detected!
Wikia is a free-to-use site that makes money from advertising. We have a modified experience for viewers using ad blockers

Wikia is not accessible if you've made further modifications. Remove the custom ad blocker rule(s) and the page will load as expected.