Nayru

Name

Nayru

Titles

Oracle of Ages

Race

Gender

Female

Family

Birth

Dawn of Hyrule, Sacred Realm

Death

Weaponry

Music Themes
This article is about the Oracle Nayru. You might be looking for the Goddess of the same name.
Nayru is an Oracle of the Golden Goddesses.
Prehistory
Edit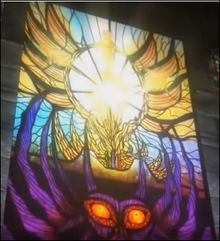 The three Oracles were created alongside or shortly after the Elementals by the Golden Goddesses during the Dawn of Hyrule. After the creation of the Triforce, they assisted in passing it onto the Trilith. Their involvement of the Oracles in the war against the Druthulidi is unknown.
According to the Book of Mudora, they were present during the sealing of Majora into Termina.