Nostrum

Name

Nostrum

Titles

Head of the Order of the Wizzrobe

Race

Wizzrobe

Gender

Male

Family

Carock (son)

Birth

Death

Weaponry

Wizzrobe Staff

Music Themes
Nostrum is the head of the Order of the Wizzrobe and father of Carock.
Physical Characteristics
Edit
Nostrum is a male Wizzrobe with pale glowing green eyes and dark blue plumage.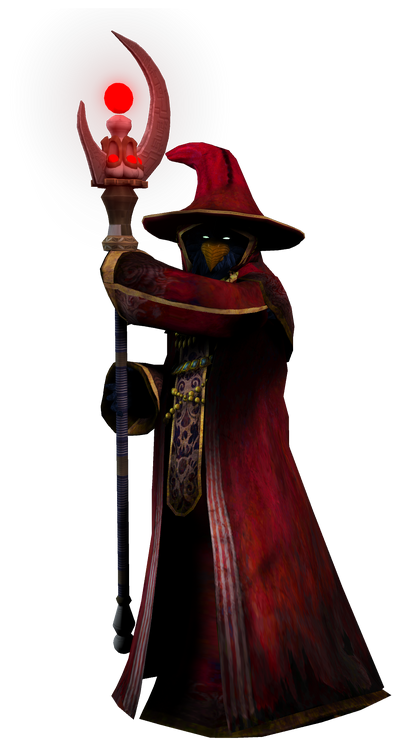 In 100 AG, among the waves of refugees from the fallen
Kingdom of Hyrule
seeking shelter in
Vigjaro
, the Wizzrobe's base of operations, Nostrum discovers a boy who does charity work in the Cathedral. Intrigued by the boy, he decides to test him by offering to give him a Golden Rupee, which would allow him to buy anything he wants, on a condition that he mustn't do charity again. When the boy refuses, Nostrum tells him that he's passed his test, and allows him to see the Wizzrobe's master, the False Goddess
Hylia
. In Hylia's sanctum, the boy introduces himself as
Link
, and, after a short interview with Hylia, is accepted by her to be her first Knight.
A year later, after Agahnim is dethroned, Hyrule Castle reclaimed from the Darknut Legion and Princess Oraiya Zelda IV kidnapped by Vaati to Ontheon, Nostrum and his son Carock is ordered by Hylia to accompany Link and his partner, the Hylian girl Lana, on their first mission: free Yaraxonal, the Sage imprisoned deep under Ontheon. At Ashinon, Nostrum tells them to seek out a traitor close to the Gerudo throne, before heading back east.
Hero Ability
Edit
Convert: Nostrum temporarily gains control of an enemy unit.
Hero Unit
Edit