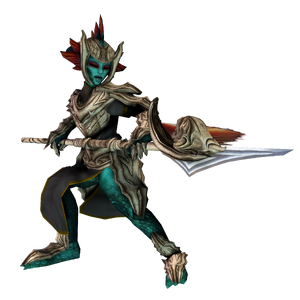 Under the banner and organization of Parella, the River Zora have become far more organized than their more barbaric operations prior to their arrival. Armed with weapons and armor crafted from the worlds they have conquered, River Zora Platoons serve as the Empire's primary war machine for taking and holding land. River Zora Platoons are able to participate in Naval Battles.
The River Zora Platoon was originally known as Shiphunters in the Great Sea: Total War Beta.
Ad blocker interference detected!
Wikia is a free-to-use site that makes money from advertising. We have a modified experience for viewers using ad blockers

Wikia is not accessible if you've made further modifications. Remove the custom ad blocker rule(s) and the page will load as expected.