Rosa

Name

Rosa

Titles

Subrosian Princess

Race

Subrosian

Gender

Female

Family

Birth

Death

Weaponry

Ore Sword, Ore Shield

Music Themes
A young Princess of the Subrosian Underworld, Rosa is uncharacteristically curious about the land of Hyrule and its inhabitants, specifically their sense of fashion. She'd much rather be dressing herself up instead of managing cities and she's not a particularly skilled fighter herself. Regardless, she is well liked by many people under her command for her charisma.
Hero Ability
Edit
--
Bodyguard
Edit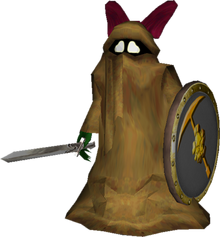 Ad blocker interference detected!
Wikia is a free-to-use site that makes money from advertising. We have a modified experience for viewers using ad blockers

Wikia is not accessible if you've made further modifications. Remove the custom ad blocker rule(s) and the page will load as expected.