The Trial of Zant is the fifteenth Hyrule Historia mission and the third in the Realm of Twilight arc. With the Great Fairy Una his captive and her magic used to augment his army, Prince Zant knowingly marches into a trap set by Veran with the belief that he can overcome and subjugate her. Despite his knowledge of the set up, Zant could have never predicted that he and his armies are being offered as a sacrifice to the long forgotten deity known as Majora.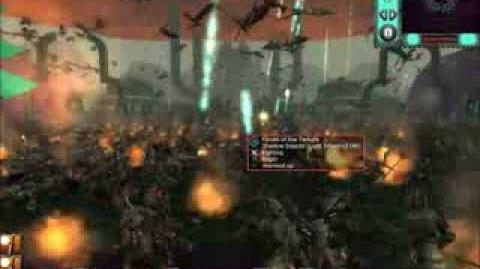 Continued flashback from the previous mission. Zant gives Midna a room in the Palace of Twilight.
Back in reality, Una is chained up and kept by Zant's army.
Meanwhile, in a secret chamber in Uzu with many statues of Majora, Morsheen attempts to communicate with it.
Majora's statues all shake their heads, then Majora cackles and bursts forth. Statues and spawn of Majora sally forth from Uzu.
Aftermath
Edit
Ad blocker interference detected!
Wikia is a free-to-use site that makes money from advertising. We have a modified experience for viewers using ad blockers

Wikia is not accessible if you've made further modifications. Remove the custom ad blocker rule(s) and the page will load as expected.